Creating awesome animations for Google plus with Sqirlz.
Online tools like Gickr,picasion,makeagif can create simple animated gif's online by uploading 2 to 5 pictures and creating a sequence of looping images online. Gifbin.com has an awesome collection of animated gif's .For creating awesome water effects to an existing picture the best tool so far is sqirlz water effects. This tiny bit of software can add water effects like ripples in water, snow effects ,rain effects in your static image.
To show how exactly is works we will take a picture of Taj Mahal and create water ripples on the front side of it. The tool is simple to use upload the picture ,outline the area where water effects is required ,choose the water effect options like ripple only, rain, snow, ring ripple ,test the animated gif and save the output file as either swf (flash type) or animated gif (use this option if you want to use in Google Plus).So lets make Taj Mahal alive on Google Plus. Download the software from Cnet Downloads.
Note: The animated picture takes time to load .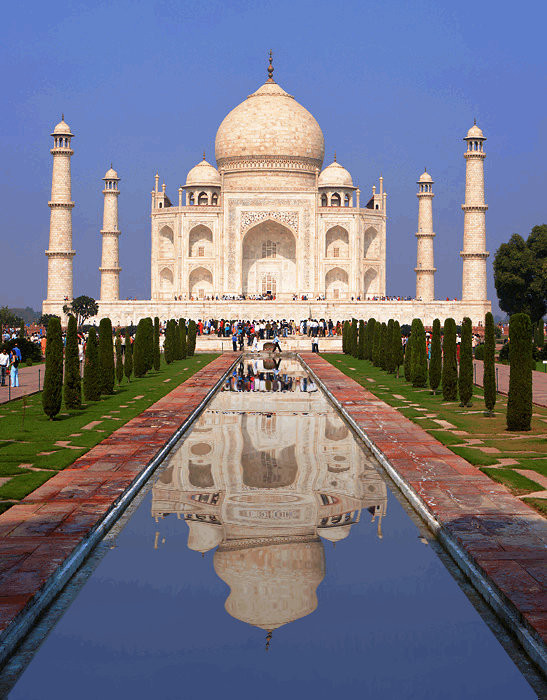 Taj Mahal after applying the water effects using Sqirlz